Product Features
This is the App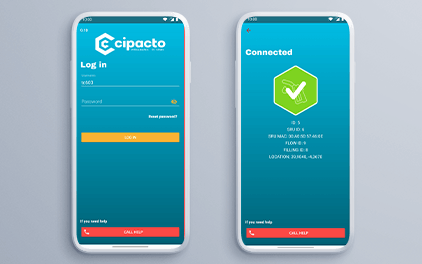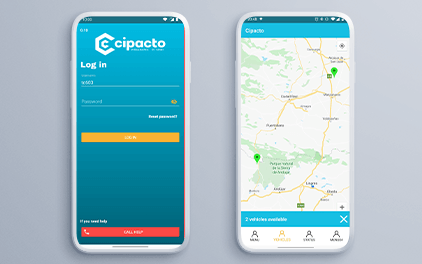 Cipacto APP
The Cipacto App is required to enable refuelling and very easy to use.
The user logs into the app, which then requires vehicle or machine authorisation. To this end, each vehicle or machine are equipped with a beacon or an NFC tag.
If the user is authorised to use and refuel the machine / vehicle, the app connects with the tank. If more than one tank are within reach, they are shown according to distance and the user can select, from which tank he wants to refuel. If only one tank is within reach, the app connects automatically.
When the connection is established, the user can start refuelling.
After refuelling, the user can see the refuelling amount.
Individually additional requirements – e.g. mileage / operating hours entry – can optionally be added before refuelling can start.
App key information
Here are some key information about the Cipacto App.
Access Control
The App is required to allow refuelling. It can be donwloaded via the Google Playstore (Apple store in preparation).
Permissions and roles
Whatever the App does (or does not): All permissions and functionalities are managed via CAP.
Vehicle Assignment
Based on the according permissions, a user assigns vehicles and machine identification via the App.
Installation
The App can be downloaded via Google Playstore (Apple App Store in preparation).
Operative Systems
The Cipacto App works on Android (version 9ff) and iOS.
Ease of Use
The App is pragmatic, user-oriented and very easy to use.