Product Features
This is the Hardware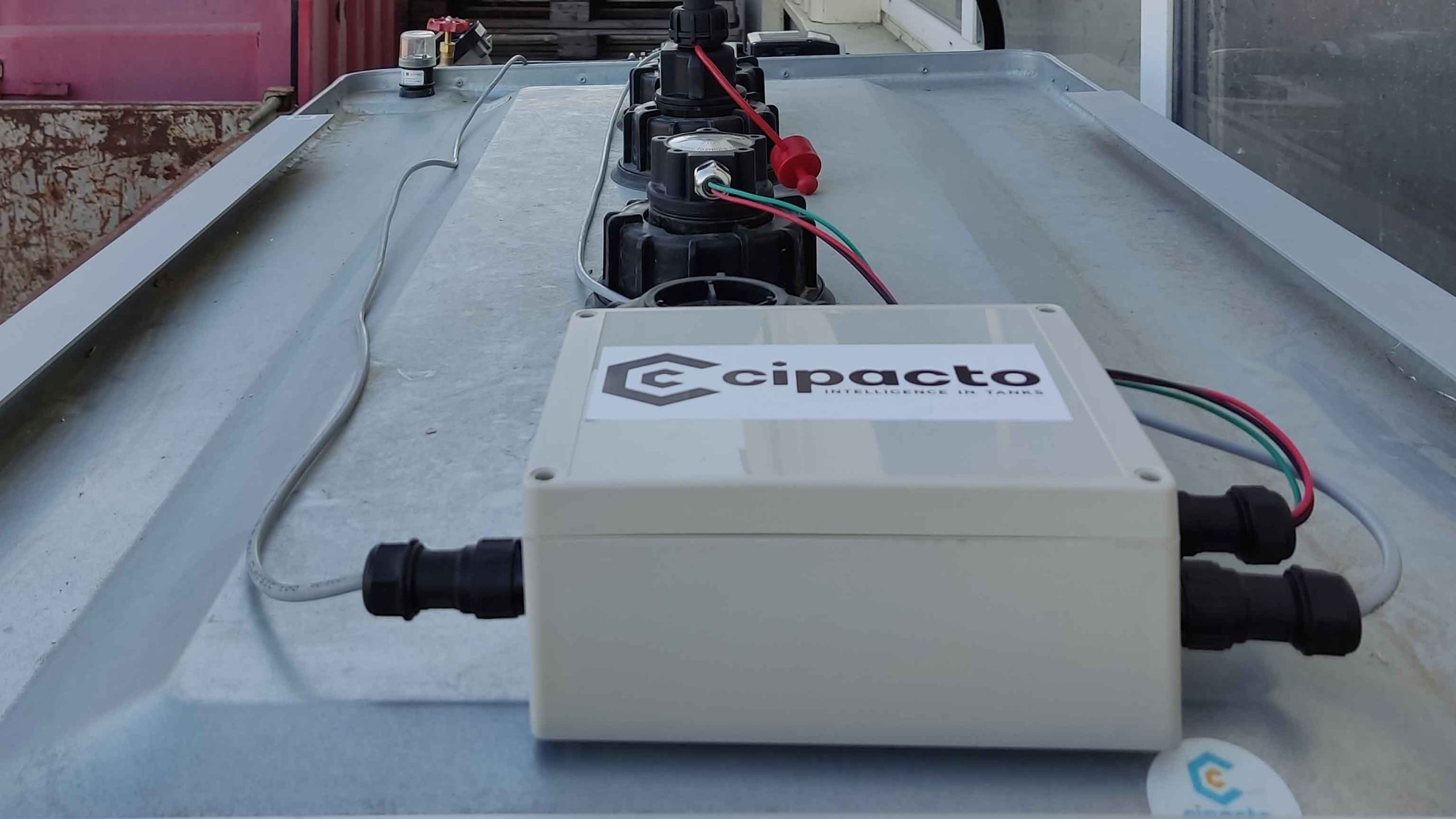 Hardware
Cipacto combines hardware, software and artificial intelligence (AI). Hardware is installed at the tanks. They are equipped with a filling level sensor, a flowmeter, and the Cipacto Sender Receiver Unit (SRU).
The SRU manages tank access and transmits all refuelling data to the app.
No internet conection is required, therefore Cipacto can monitor tanks without temporary or any internet connection, too.
Hardware information
Here are some key information about the Cipacto hardware.
No internet access required
Communication between App and SRU works without internet. Tanks can be accessed without temporary or constant internet connection.
Sender Receiver Unit (SRU)
Microcontroller that connects the app with the tank to allow refuelling.  The SRU is connected, too, with all sensors and transmits all refuelling data via app to the database.
Filling Level Sensors
In order to provide precise tank filling level information, we use sensors with capacitive or pressure technology.
Flowmeters
Every tank is equipped with a digitised flowmeter that measures precisely the refuelling amount. It is displayed to the user and sent to the database.
Vehicle and Machine Identification
Devices must be authorised via CAP and equipped with an identifier. Authentification is established via App and NFC or BLE technology.
Maintenance-free
All hardware is designed to require a minimum to no maintenance.