Cipacto is a digital tank and fleet monitoring system that analyses all relevant usage aspects in order to optimise business processes and sustainably reduce costs, fuel consumption and CO2 emissions as well as prevent fuel theft.
Test now!
Is your company based in Europe or in the USA? Then get in touch with us now.

Digital tank access control, prevention of fuel theft and fraud

Real-time monitoring of tank filling level and vehicle refuelling

Remote tank monitoring for mobile and stationary tanks

Detailed reports and analyses

Automatic information on when a tank needs to be refilled

No internet connection required

Audit-proof identification of users, vehicles, machines and tanks

Automatic cost centre assignment

Optional fuel card integration
End-to-end digital tank and fleet monitoring system
Sustainability is a core value of entrepreneurial activity. And this means nothing more than environmentally relevant liquids such as diesel, oils or water. We have made it our mission to support companies in using natural resources better and more sustainably with an innovative product concept and state-of-the-art technology.
Cipacto provides detailed insights into your liquidity infrastructure anytime and anywhere: tanks or tank systems, old or new, mobile or stationary, at your headquarter or remote.
Cipacto combines digital tank and fleet monitoring for mobile and stationaray tanks and filling stations with easy and secure tank access control. The system connects audit-proof all actors – users, vehicles or machines, and tanks. This end-2-end digital and integrated approach prevents efficiently fuel theft and informs directly any unusual occurrence.
Our state-of-the art technology is highly customisable and allows e.g. direct cost centre assignments and monitoring at non-public as well as at public filling stations.
Cipacto is an end2end digital tank and fleet monitoring system. It prevents fuel theft, analyses and predicts relevant usage aspects to optimise business processes and reduce fuel consumption, carbon emissions, costs and environmental impact.

Digital access control, theft and fraud prevention

Real-time usage information of tanks, machines and vehicles

No internet connection required

In-depth reports and analyses

Automatic tank refilling alerts

Retrofit or set up mobile and stationary tank systems

Reduce Fleet consumption and Carbon Footprint

Audit-proof identification of users, devices, tanks

Monitor consumption at internal and public filling stations
Easy. Efficient. Cost-efficient.
Benefits of our connected remote tank monitoring solution

Tank owner
Avoid theft and fraud
Automatise tank refillings
Optimise tank usage
Reduce operational costs
Analyse and optimise usage
Control all liquids in one system

Fleet Operator
Optimise fleet consumption
Reduce refuelling costs
Analyse and optimise vehicles and machines consumption
Detect and analyse unusual behaviour
Analyse refuellings at internal and public filling stations

Energy provider
Improve customer service
Improve customer relationship
Optimise customer supply
Optimise operational costs
Improve profitability
Reduce fleet consumption
Reduce carbon footprint

Manufacturer
Gain operational product information
Improve product development
Analyse product usage
Gain customer knowledge
Improve customer relationship
How fuel theft prevention connects with remote tank and fleet monitoring
99 seconds to see how our digital tank and fleet monitoring system works .
Digital tank and fleet monitoring @Cipacto
Integrated, digital tank and fleet monitoring: Cipacto connects any tank or filling station with authorised users and vehicles.
The tanks are digitised and equipped with sensors.
Users get tank access with the Cipacto App.
All usage data are transmitted directly and immediately available on our application platform CAP.
Relevant information – e.g. necessary tank refilling alerts – can be shared with business partners.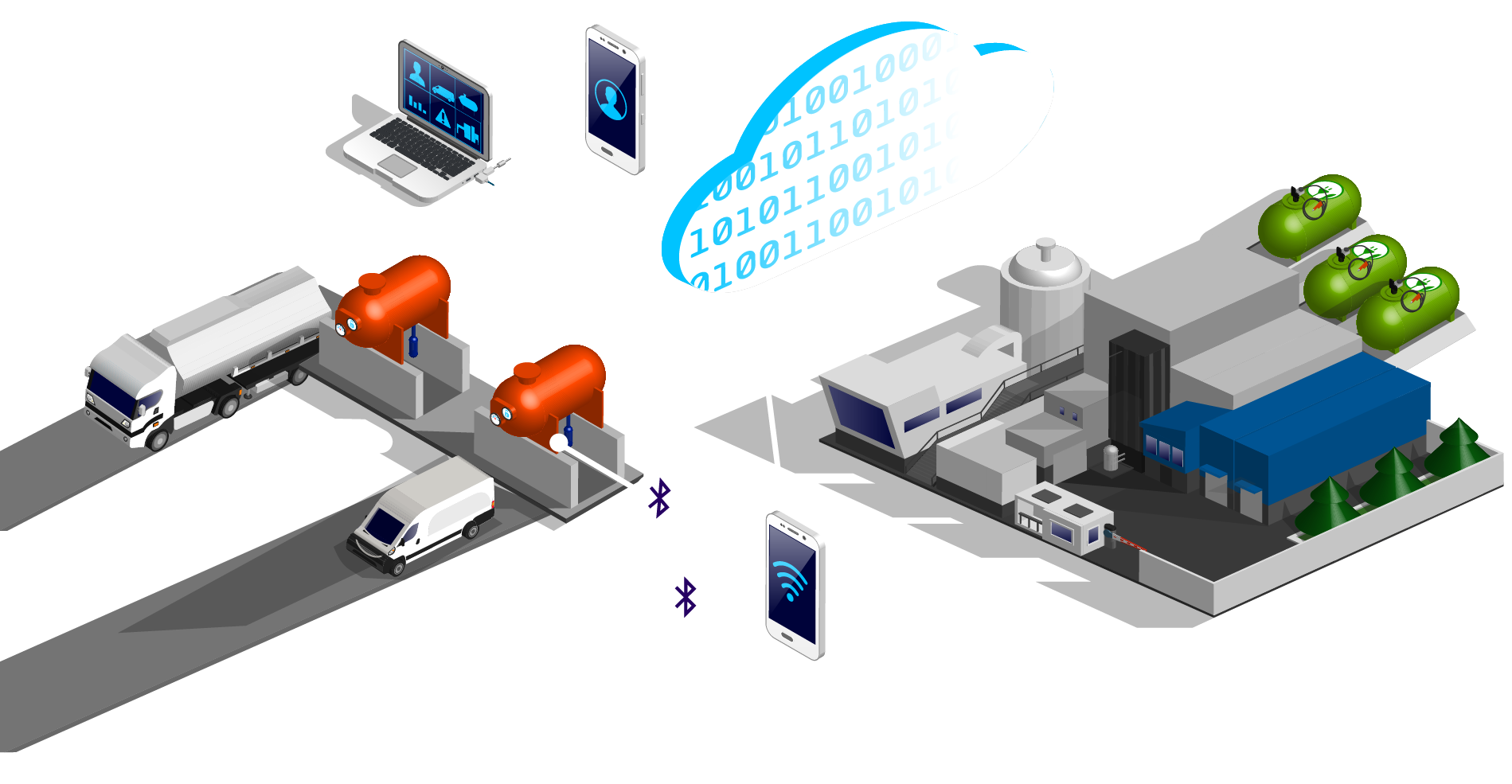 The Advantages of our End-2-End Digitally Connected System
Cipacto integrates web services, app, hardware and artificial intelligence to a unique solution.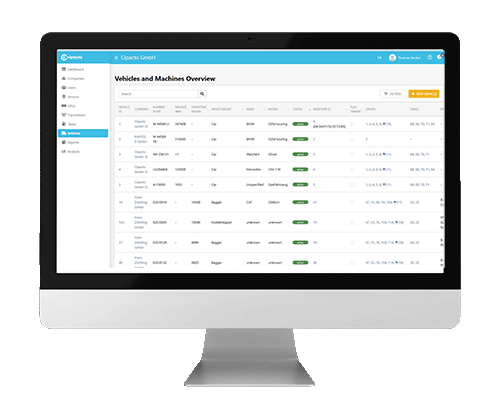 Users, vehicles, tanks management
Via the web based Cipacto Application Platform (CAP) all company information, users, tanks, devices, roles and permissions are entered and managed.
Tank Digitalisation
Each tank is equipped with a flowmeter, a filling level sensor and our Sender Receiver Unit (SRU). The SRU checks authorisations of user and vehicle before allowing refuelling. During refuelling, minute data are collected and transmitted as the basis for standard and artificial intelligence analyses.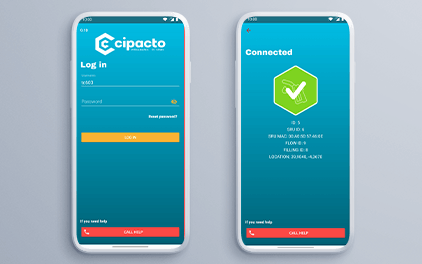 Refuel
Tank access is managed via the Cipacto App. It connects the user with the vehicle and the tank, controlled by the SRU. All data are sent directly to the database and are immediately visible in CAP.
At the end of the refuelling process, the user can see the key refuelling data.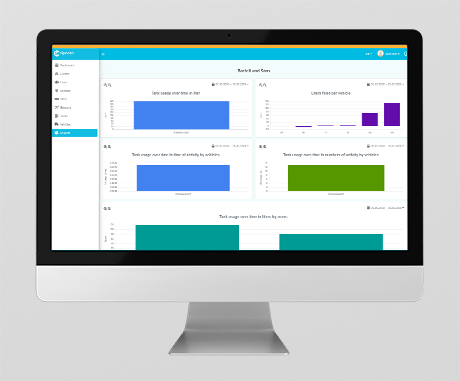 Learn
CAP provides all collected data as reports and in-depth analyses functionalities.
To analyse underlying information for better understanding and decision making, further data analyses can be offered via artificial intelligence.
Operational mobile and stationary tanks and filling stations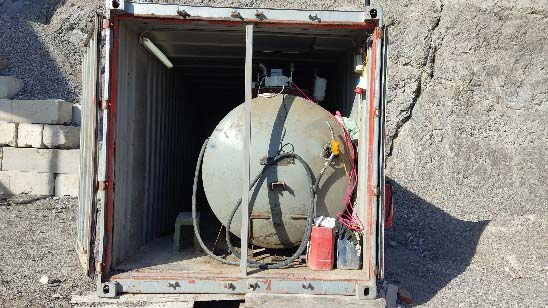 Standard Tanks
One container
One pump
One pump dispenser
Mobile or stationary
200 – 20.000 litres
Steel, HDPE, PE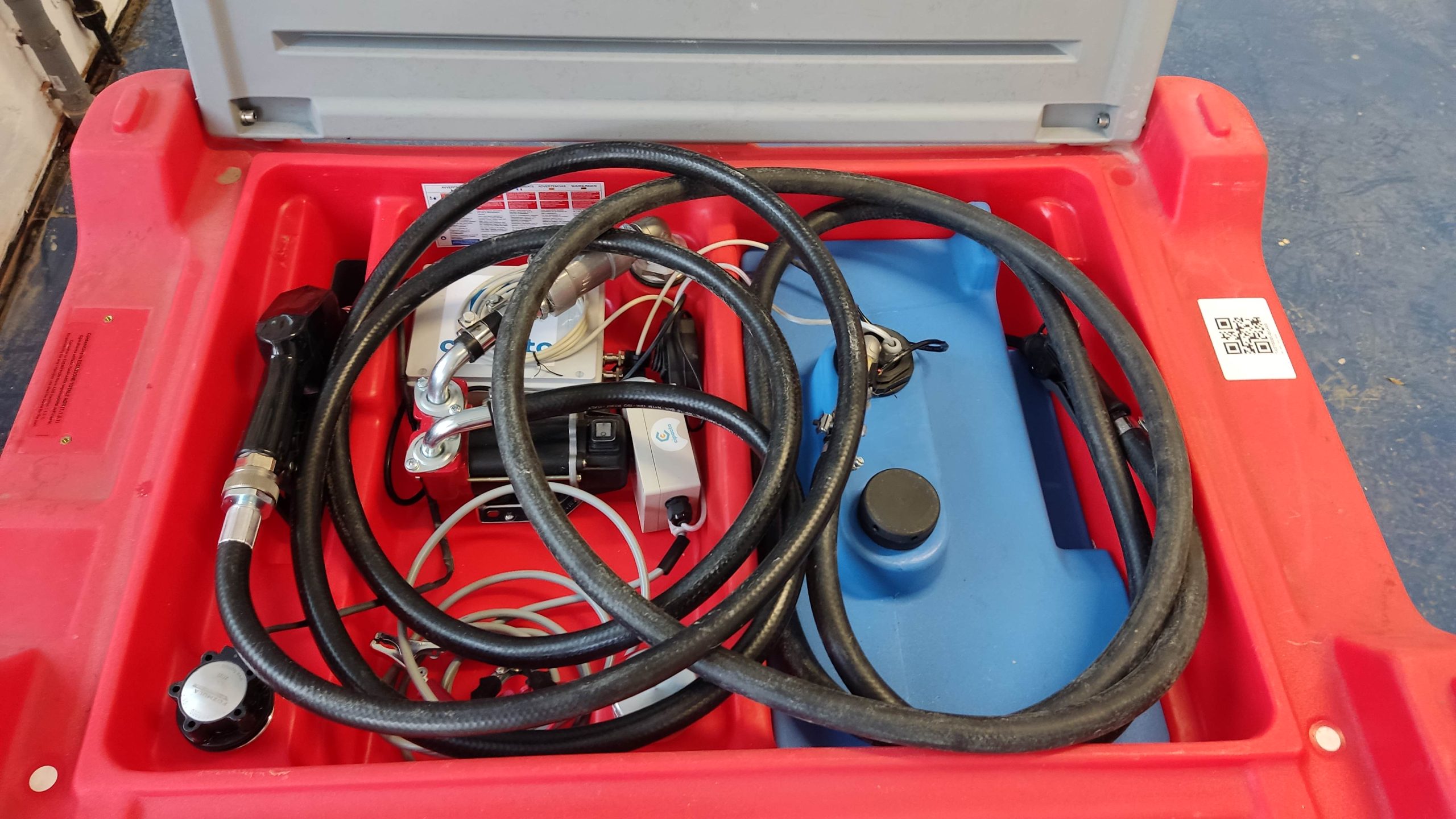 Combi Tanks
Two containers / liquids (e.g. diesel / AdBlue)
Two pumps
Two pump dispensers
Mobile
50 – 5.000 litres
PE, steel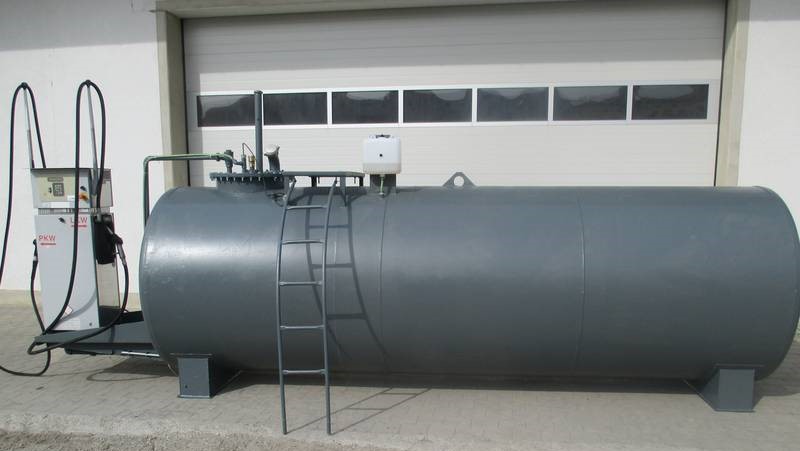 Dual Tanks
One container
One pump
Two pump dispensers
Stationary
5.000 – 20.000 litres
Steel, HDPE, PE
For a more efficient and sustainable use of liquids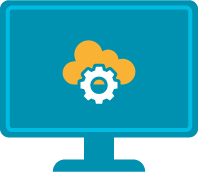 Administration and Information
Use any computer, any mobile device, anywhere: Assign drivers, vehicles and tanks via the state-of-the-art Cipacto Administration Platform (CAP).
Data insights are instantly available in any desired depth and according to customisable rights and roles.
CAP shows unsual behaviour and informs automatically when tanks need to be refilled.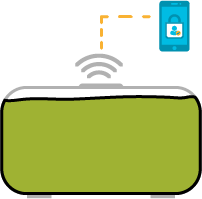 Access Control
Digital tank and fleet monitoring:  To get tank access, driver and vehicle or machine must be authorised.
Keyless access via the Cipacto App.
Tanks recognise authorisation and unlock and lock automatically.
Immediate transmission of obligatory fuelling confirmation including all tank data.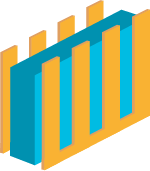 Measuring
High precision sensors for measurements of filling level, flow, location, temperature and pressure.
Additional data recordings of user, vehicle or machine, fuelling time, duration, micro-actions and more
After refuelling all data are instantly transmitted via smartphone app.

Intelligence
Reduce costs and efforts: Sensors automatically recognise tank size, shape, and material.
Automatic message for next tank refilling based on dynamic usage.
Automatic identification of unusual occurences.
Automatic detection and recording of refuelling interruptions.
Cipacto works. Secure. Keyless. Integrated.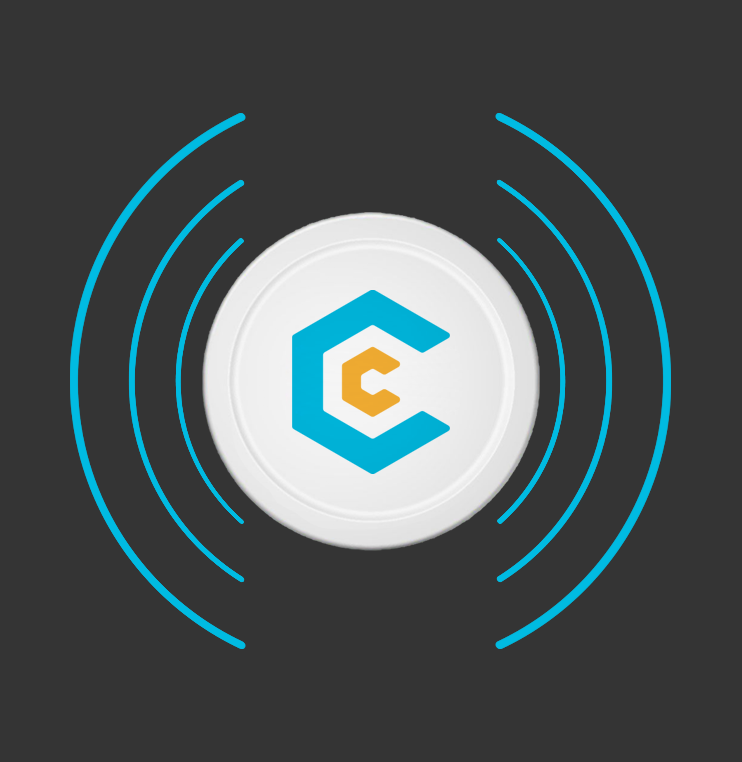 Enable double authentication
Refuelling is only possible if  driver and vehicle are authorised. To this end, each vehicle or machine is fitted with a BLE beacon or with an NFC tag as identification device.
The installation takes literally seconds.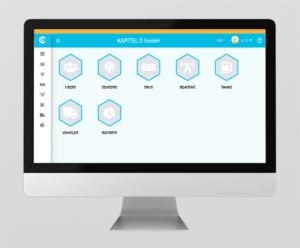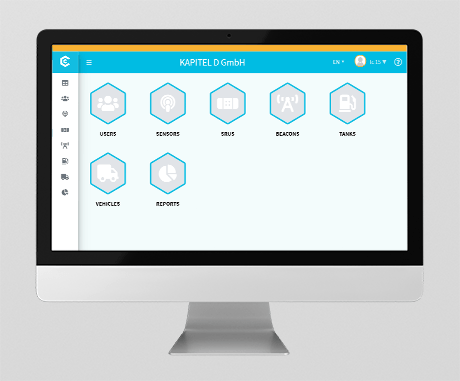 Driver, Vehicle and Tank Authorisations
Authorisations are managed via the web-based Cipacto Administration Platform (CAP). Drivers, vehicles and tanks can be easily assigned in any desired constellation.
Any change can be done with immediate effect.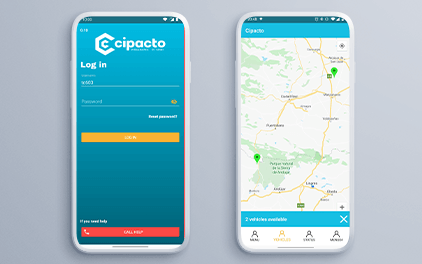 Driver Identification
Drivers authorise themselves via login to the Cipacto app.
The app displays only available vehicles. As soon as the authentication has been confirmed, the driver can see all available tanks.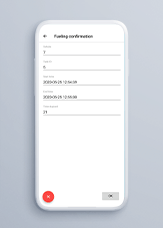 Refuelling
When driver and vehicle approach a tank they are identified via wireless secure connection. The tank unlocks automatically if the authorisation is confirmed. The driver can immediately refuel without any further action.
The refuelling is recorded in depth. After refuelling the tank locks automatically, unauthorised use is not possible. The driver confirms the refuelling via smartphone app, all data are immediately transmitted to the CAP.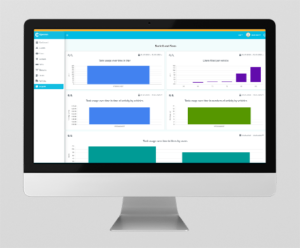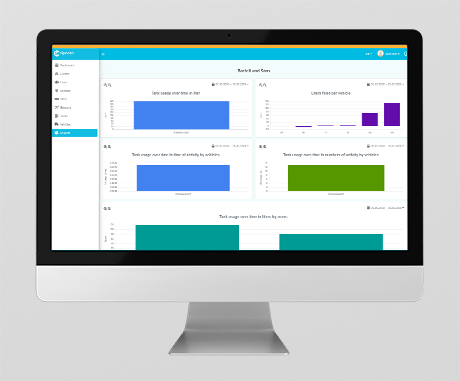 Reporting
Based on the according rights the Cipacto Administration Platform offers a full and detailed view of all activities.
If the system recognises unusual behaviour or irregularities the business owner is informed immediately.
All users can see their individual history.

Hightech Venture Days 2021
As one of only 40 startups and one of six Austrian fixstarters selected by AUSSENWIRTSCHAFT AUSTRIA, Cipacto presented itself on 26 & 27 October 2021 at HTVD 21 in Dresden. 

CIPACTO SAE CHAMPIONS @ INPHO2020
During #Inpho2020, Inpho Venture Summit and the #SAE Initiative were showcasing #innovative companies running for the #SAEContestAward.We are honoured that we were first selected finalists and then elected SAE Inpho Venture Summit 2020 champions.
FAQs about digital remote tank and fleet monitoring @Cipacto
What is the Sender Receiver Unit (SRU)?
The SRU is our microcontroller that connects the tank with the user. It confirms – or rejects – the request to open the tank and collects all data during the refuelling process. The SRU secures the tank after the refuelling process. The SRU is designed, developed and produced by Cipacto.
Can Cipacto be used across borders?
It is part of the core functionality that communication concerning mobile devices (tanks) is guaranteed irrespective of their localisation. Therefore the system works generally globally, currently across Europe.
How do you identify vehicles and machines?
Every device that can be refuelled or refilled must be equipped with a beacon or with an NFC tag.
What is a beacon?
A beacon is a small transmitter that uses the low-energy Bluetooth Low Energy (BLE) protocol to send signals to other smart devices. Beacons are often used in marketing, but we use them for identification and localisation. Beacons are very versatile concerning their functionality and can be programmed in numerous ways, but one clear advantage is their positional accuracy.
Can we combine tanks from more than one manufacturer?
Absolutely. Our system is designed to be 100% manufacturer-independent. 
Which liquids can be monitored?
Our sensors work with diesel, AdBlue, oils and water. If you are interested in measuring other materials, please get in contact with us.
Does Cipacto work in tunnels or other places without internet access?
How do you ensure data transfer?
All data are stored on the smartphone app until an internet connection is available.